Fall is by far my favorite time of the year! There is just something so romantic about the leafs turning into beautiful colors, leaving the scenery looking like an oil painting, and the weather getting colder (perfect time to cuddle up with your loved one!). And don't get me started on the food! I just LOVE pumpkin-flavored everything (especially pumpkin-spice latte) and salted caramel - so yummy.
Enjoy this stunning season without missing out on anything by trying out some of these fall bucket list items:
1. DIY fall decoration
Get into the mood by making your own fall themed decoration! You can get tons of supplies at a low cost at the dollar store and your local craft store.
2. Visit a pumpkin patch
This is such a fun thing to do, especially for your little ones! Pumpkin patches offer fun activities for the whole family and delicious food.
Source: http://www.enchantedpumpkins.com/
3. Carve a pumpkin
This is a must! If you have never done it, your really should try it. Yes, it's messy, but it's also so much fun! Make a night of it and have a pumpkin carving party with your friends.
4. Make S'mores
Maybe it's the comforting feeling of sitting around the fire during the colder weather, but there is something about fall that makes s'mores taste so much better.
5. Host a Thanksgiving dinner
Be thankful in company of your friends and family by hosting a Thanksgiving dinner. There are tons of easy and delicious recipes on Pinterest (or make it a potluck!). This is also the perfect occasion to display your homemade fall decoration and crafts.
6. Go apple picking
The weather gets colder, but this doesn't mean that you can't have fun outside. Apple picking is so much fun and a great way to get all those crispy apples for your favorite fall recipes (from apple pies to caramel apples).
7. Jump in a pile of leaves
Haven't done this since you were a child? Well, you are missing out on lots of fun! Playing in the snow might sound better at first, but we still got some time until winter - so let's enjoy those piles of beautiful leaves!
8. Go to a fall festival/fair
What's more fun than a fair? They offer delicious food, fun rides, and entertainment for the whole family!
9. Get lost in a corn maze
This is not only fun for kids, but also a super romantic activities for you and your sweetheart.
10. Dress up!
Whether you buy an adorable costume for your little ones, or you dress up with your friends or or significant other - make Halloween memorable and fun!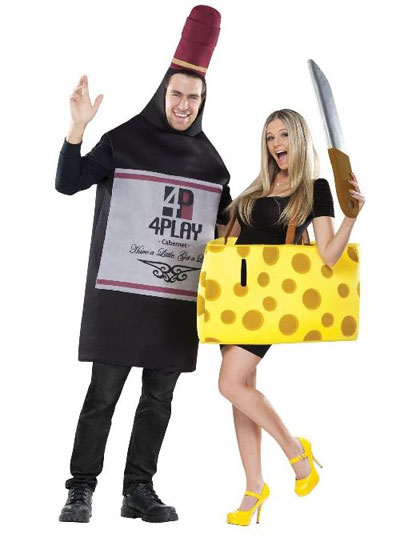 11. Do a themed 5k run
Even if you are not an experienced runner, 5k runs (and prepping for them) are not only great for your fitness and health, but also super fun. There are so many different themed races (from zombie mud runs to turkey trots) that make running even more enjoyable.
What are your favorite fall activities?
Don't forget to follow my blog on Bloglovin